LWLClass: Clutter & Stress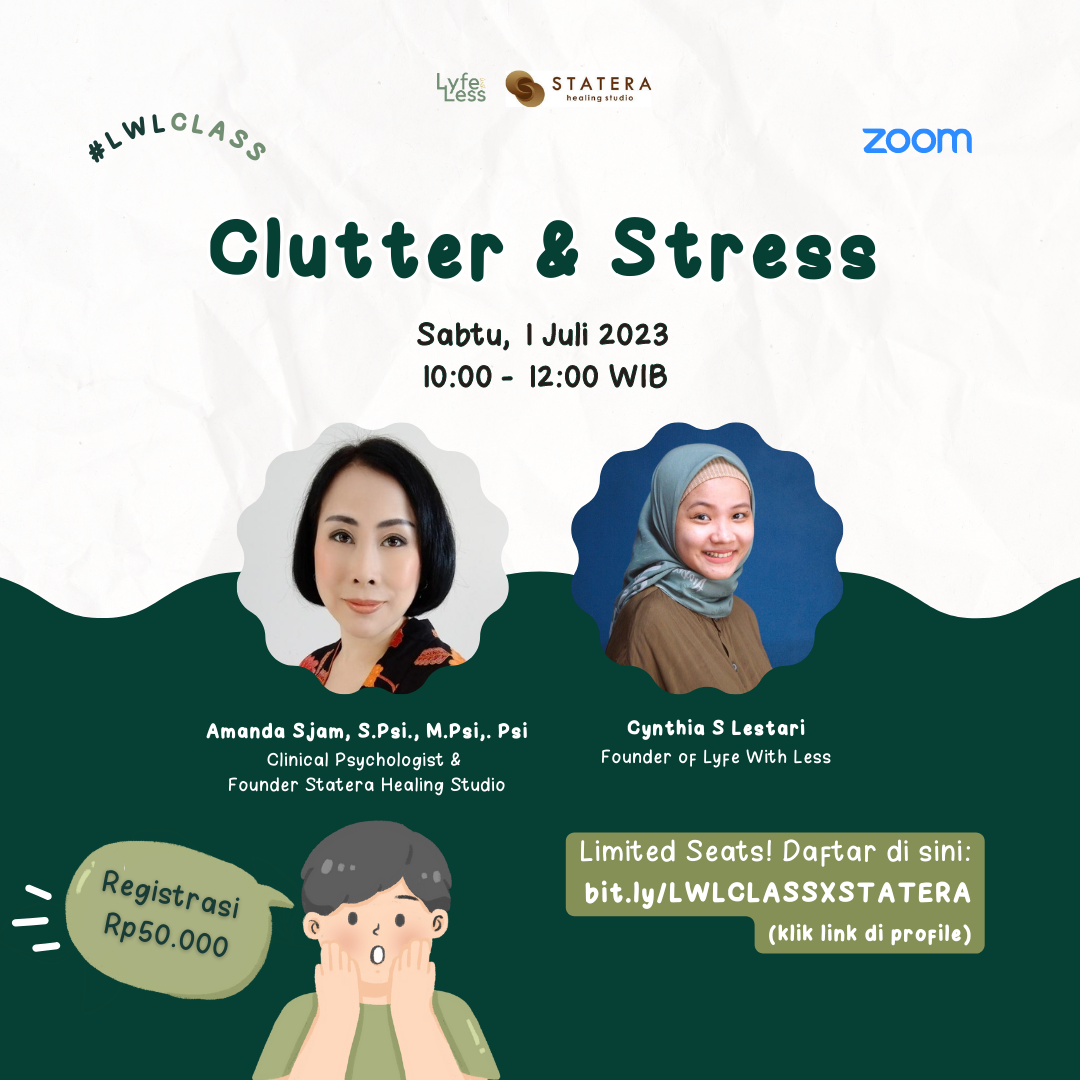 Clutter tidak hanya memenuhi ruang, tapi juga kerap kali berimbas pada stress bagi penghuni rumah. Banyak sekali penelitian yang sudah menemukan keterkaitan kesehatan mental dengan clutter. Clutter bisa menjadi sebab atau bahkan menjadi akibat dari manifestasi emosi yang tidak terkontrol. #LWLClass kali ini, Lyfe With Less berkolaborasi dengan Statera Healing Studio untuk memaparkan tentang keterkaitan clutter dan stress dan bagaimana cara menghadapi atau menguranginya.
Speaker:
Amanda Octacia Sjam S.Psi., M.Psi,. Psi (Clinical Psychologist & Founder Statera Healing Studio)
Cynthia S Lestari (Founder Lyfe With Less)
Sebelum kamu mendaftar LWLClass ini, mohon untuk:
1. PASTIKAN TIDAK TYPO SAAT MENULIS EMAIL, karena link ZOOM akan diberikan ke email yang tertulis
2. 1 orang hanya valid regis 1 seat. Jika ada 2 orang, maka harus regis 2x dengan nama berbeda.
Sorry, this event is expired and no longer available.