LWLMeet Up! 3rd Anniversary #BelajarJadiMinimalis & Letting Go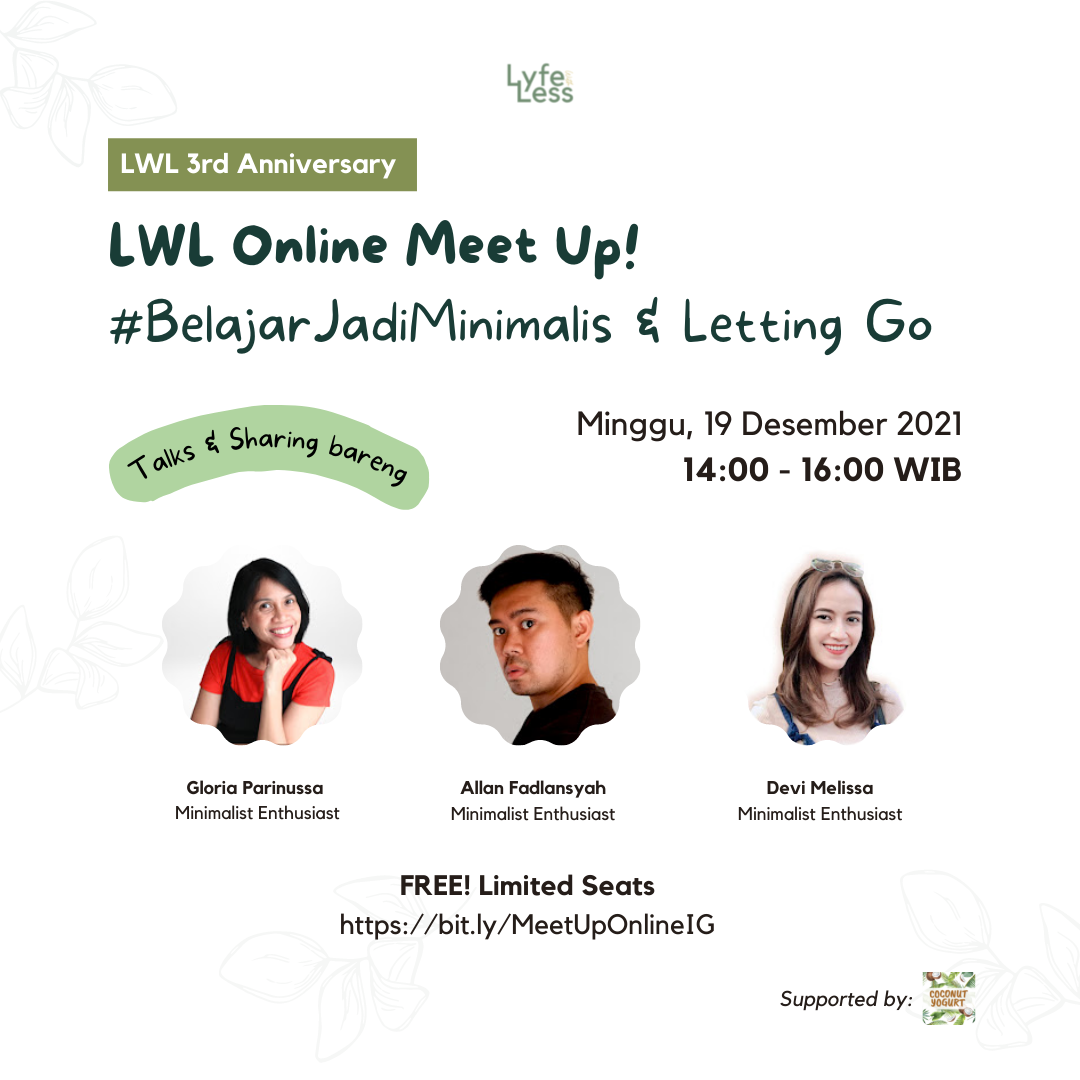 Event Date:
December 19, 2021
Hai LWLFriends! Dalam rangka merayakan 3rd Anniversary LWL yang ke-3, LWL mau ajak LWLFriends untuk meet up online dan sharing bersama dengan 3 minimalist figure; Allan Fadlansyah, Devi Melissa & Gloria Parinussa tentang bagaimana #BelajarJadiMinimalis versi mereka dan pendapat atau pengalaman mereka tentang melepaskan.
Minggu, 19 Desember 2021
14:00 – 16:00 WIB
Via ZOOM
Silahkan registrasi terlebih dahulu untuk mendapatkan aksesnya ya. Limited Access!
Yang perlu diketahui dari acara ini:
Acara ini GRATIS.
Jumlah peserta dibatasi hanya 300 orang dan diharapkan yang sudah mendaftar pasti hadir karena sayang jika kuota kalian ambil namun tidak bisa hadir.
Link ZOOM dikirimkan ke email yang kalian tulis di form ini dengan subject "Confirmation Email" sesaat setelah selesai mengisi form.
Please be mindful dalam mengisi form! Typo penulisan email = tidak dapat link ZOOM dan kami tidak bertanggungjawab untuk mengirim kembali dengan alasan apapun.
Sorry, this event is expired and no longer available.